October 28, 2017 Start location: Camp CILCA City/State: Cantrall, IL
Start time: 10:00 am Distances & Categories:
---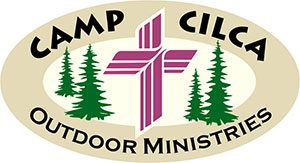 The Adventure Run is a rugged 5K through trails, meadows, hills, creek beds (with water), and scenic views across Camp CILCA's 215 acres. The top male and female finishers will receive Camp CILCA hoodies. 2nd and 3rd place finishers receive a CILCA t-shirt of their choice. All runners will receive a CILCA back pack. Packets can be picked up prior to the race from 8am-10am. Cost is $25 before September 28, and $30 after. Children 12 and under run for free. You may register the day of the race.
The run is followed by an Oktoberfest with food, beer, games, crafts, and more.
>> Download Race Flyer (PDF)
>> More information on race website.
See more races in:
1 Mile 5K 10K Half Marathon Marathon Relay Mud & Obstacle Runs Night Races Races for Kids Trail
---
---
Disclaimer
Notice: Fat at the Finish is a free race listing website serving the Central Illinois area. We are not the organizers or race directors of ANY event. Any questions or concerns regarding the races listed on this website should be directed towards the organizers of the race, of which the contact information can be found at the race's official website or contact information may be listed on this website.
Fat at the Finish Central Illinois races information is subject to change. Please verify all race dates, times, locations, prices, etc. with the official race website, flier or race director. If you would like to promote a central Illinois race on this website, please Submit a Race or email nicole@fatatthefinish.com.
---