September 23, 2017 Start location: McLean County Fairgrounds City/State: Bloomington, IL
Start time: 8:30 am Distances & Categories:
---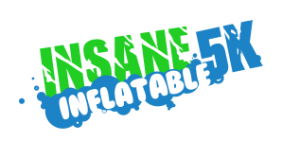 The Insane Inflatable 5K is coming to Bloomington, Illinois! Get ready to experience the most fun, wild and insane obstacle run in the world. Get "pumped up" for a course filled with the world's largest and most extreme inflatable obstacles ever created. Here's your chance to be a kid at heart, and insane by choice!
More information at insaneinflatable5k.com
See more races in:
1 Mile 5K 10K Half Marathon Marathon Relay Mud & Obstacle Runs Night Races Races for Kids Trail
---
---
Disclaimer
Notice: Fat at the Finish is a free race listing website serving the Central Illinois area. We are not the organizers or race directors of ANY event. Any questions or concerns regarding the races listed on this website should be directed towards the organizers of the race, of which the contact information can be found at the race's official website or contact information may be listed on this website.
Fat at the Finish Central Illinois races information is subject to change. Please verify all race dates, times, locations, prices, etc. with the official race website, flier or race director. If you would like to promote a central Illinois race on this website, please Submit a Race or email nicole@fatatthefinish.com.
---