June 23, 2018 Start location: Maquet's Rail House City/State: Pekin, IL
Start time: 7:30 am Distances & Categories:
---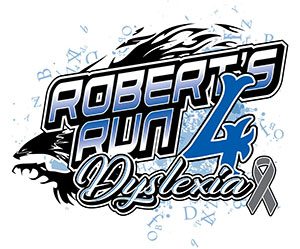 In 2014, a motivated 17 year old, Robert Lawrence, started Robert's Run for Dyslexia as his Eagle Scout project. The 5K/1 mile walk/kids fun run event is geared to educate the community and spread awareness. Robert was diagnosed with dyslexia in the second grade and was tutored at the Center in fourth grade for 2 years. He credits the Center and his tutor for significantly impacting his life.
Robert has since achieved many successes! Robert graduated High School as a member of The National Honor Society. He ran Varsity Cross Country for Pekin High School and was a singer-dancer for "The Notables" Pekin Show Chorus. Currently he is attending college and plays an important role on the board of DAN as a student representative, and stays very active in fundraising for the Center that is dedicated to serving students like him.
Road race through Pekin with Police escort.
Packet pickup: 2 locations
Wednesday June 20, 2018 10am-noon
Dyslexia Awareness Network Learning Center
2900 W. Lake Ave, Peoria, IL (Lower Level)
Thursday June 21, 2018 4-6pm
Running Central Downtown Peoria.
Award medals given after race. Kids fun run 1st, 2nd, 3rd medals
Female/Male for each age category
18 & under –first, second, third
19-39 first, second, third
40-59-first, second, third
60+ first, second, third
Top over all 5K – female (1), male (1)
All money raised goes to a scholarship fund built to assist families with tuition for tutoring.
Race Start 7:30am in front of Maquet's Rail House 221 Court Street, Pekin, IL 61554.
Registration includes t-shirt (until June 10th), pancake & sausage breakfast following race.
Student (18 & younger) $15.00, Adult $30.00, Virtual $25 (want to support and receive t-shirt, but can't make it), Day of $35.00 (no t-shirt)
Contact race coordinator Stacy Carroll with questions at 309-231-1840 or stacycarroll76@gmail.com.
For more information: http://dannew.pfitinc.com/index.php/annual-roberts-run-for-dyslexia/
See more races in:
1 Mile 5K 10K Half Marathon Marathon Relay Mud & Obstacle Runs Night Races Races for Kids Trail
---
---
Disclaimer
Notice: Fat at the Finish is a free race listing website serving the Central Illinois area. We are not the organizers or race directors of ANY event. Any questions or concerns regarding the races listed on this website should be directed towards the organizers of the race, of which the contact information can be found at the race's official website or contact information may be listed on this website.
Fat at the Finish Central Illinois races information is subject to change. Please verify all race dates, times, locations, prices, etc. with the official race website, flier or race director. If you would like to promote a central Illinois race on this website, please Submit a Race or email nicole@fatatthefinish.com.
Fat at the Finish uses Google Ads and Affiliate Links from Active.com. Visit Google's Privacy & Terms and Active.com's Privacy Rights to see how these sites use your information.
---