October 22, 2017 Start location: Litchfield SkyView Drive In Theatre City/State: Litchfield, IL
Start time: 8:00 am Distances & Categories:
---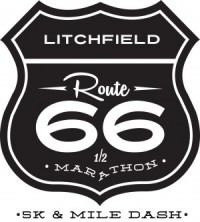 RaceMaker Productions is excited to announce the fifth annual Litchfield Half Marathon, 5k, and Mile Dash! If you are looking to race your best half marathon ever, with perfect late fall running conditions, on the fastest course in the midwest-then this is YOUR Race! Our course is closed to all thru traffic, and brings out great volunteers for athlete & course support, we also have tons of fun signage to keep you both informed and entertained throughout your run. Add our awesome SWAG shirts and CUSTOM Die Cast Finisher medals and you have a perfect late season race! Join us this year for a Race Down Memory Lane in Litchfield, Illinois on beautiful Route 66!
See more races in:
1 Mile 5K 10K Half Marathon Marathon Relay Mud & Obstacle Runs Night Races Races for Kids Trail
---
---
Disclaimer
Notice: Fat at the Finish is a free race listing website serving the Central Illinois area. We are not the organizers or race directors of ANY event. Any questions or concerns regarding the races listed on this website should be directed towards the organizers of the race, of which the contact information can be found at the race's official website or contact information may be listed on this website.
Fat at the Finish Central Illinois races information is subject to change. Please verify all race dates, times, locations, prices, etc. with the official race website, flier or race director. If you would like to promote a central Illinois race on this website, please Submit a Race or email nicole@fatatthefinish.com.
---