August 25, 2018 Start location: Fairview Park Pavilion #1 City/State: Decatur, IL
Start time: 5:00 pm Distances & Categories:
---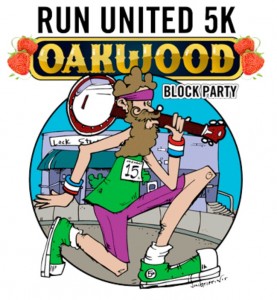 Point to point 5k race. Runners will begin at Fairview Park, down the bike path, up the West Main Street hills and cross the finish line at the Oakwood Block Party! Everyone is encouraged to join the after race party at Fleet Feet Sports and listen to live music at the Oakwood Block Party following! Complimentary shuttle service provided before the race by Fleet Feet Sports.You can park your car by Fleet Feet Sports and we can shuttle you to the race start. Chip timed. Prizes awarded. One of a kind Technical Trucker hat included in race entry. For more information: www.fleetfeetdecaturil.com/events
For more information, visit Fleet Feet Sports of Decatur, IL.
See more races in:
1 Mile 5K 10K Half Marathon Marathon Relay Mud & Obstacle Runs Night Races Races for Kids Trail
---
---
Disclaimer
Notice: Fat at the Finish is a free race listing website serving the Central Illinois area. We are not the organizers or race directors of ANY event. Any questions or concerns regarding the races listed on this website should be directed towards the organizers of the race, of which the contact information can be found at the race's official website or contact information may be listed on this website.
Fat at the Finish Central Illinois races information is subject to change. Please verify all race dates, times, locations, prices, etc. with the official race website, flier or race director. If you would like to promote a central Illinois race on this website, please Submit a Race or email nicole@fatatthefinish.com.
Fat at the Finish uses Google Ads and Affiliate Links from Active.com. Visit Google's Privacy & Terms and Active.com's Privacy Rights to see how these sites use your information.
---