July 29, 2017 Start location: 200 E. Main St. City/State: St. Joseph, IL
Start time: 7:30 am Distance(s):
---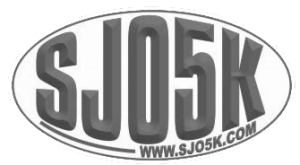 >> Race Registration & More Information
This 5k Run/Walk Event is in its 10th year. All proceeds go towards the Junior High and High School Boys and Girls Cross Country and Track Teams to help with equipment and various other needs. The course winds through the village of St. Joseph and is very flat and fast course. We typically have between 300-325 runners. There is online and race day registration. Registration is $25.00 and ensures you get a t-shirt. There are age group awards and overall female and male awards. Additionally there is a kids 1k fun run following the 5k Run/Walk. The website is very friendly to ensure all your questions are answered. Hope to see you on race day.
See more races in:
1 Mile 5K 10K Half Marathon Marathon Relay Mud & Obstacle Runs Night Races Races for Kids Trail
---
Disclaimer
Notice: Fat at the Finish is a free race listing website serving the Central Illinois area. We are not the organizers or race directors of ANY event. Any questions or concerns regarding the races listed on this website should be directed towards the organizers of the race, of which the contact information can be found at the race's official website or contact information may be listed on this website.
Fat at the Finish Central Illinois races information is subject to change. Please verify all race dates, times, locations, prices, etc. with the official race website, flier or race director. If you would like to promote a central Illinois race on this website, please Submit a Race or email nicole@fatatthefinish.com.
---