October 28, 2017 Start location: Lower Glen Oak Park City/State: Peoria, IL
Start time: 6:00 pm Distance(s):
---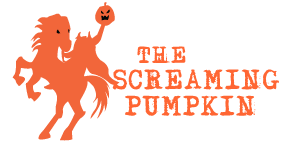 The Screaming Pumpkin is part race, part costume party! The event hosts a 10K and Marathon Relay race. All participants will start at the same time – 6:00PM. Relayers will run together and each members time will be added together for a total team time.
Packet Pick-Up
Friday, October 27th at Running Central from 11:00AM – 6:00PM
Late packet pick-up will be held race day, Saturday, October 28th at Lower Glen Oak Park from 5:00PM – 5:45PM
Marathon Relay Information
**Each relay team will provide a "predicted finish time" at packet pick-up.** The top teams (male, female, and co-ed) that finishes closest to their "predicted time" will win!
Age group awards
Awards will be given to the Top Male and Female 10K finishers, Top Men's, Women's, and Co-Ed Relay team finishers, and the Top 3 Males and Top 3 Females in the following age groups — 18&Under, 19-29, 30-39, 40-49, 50-59, and 60+
Pricing
Normal Pricing — Cost is $28.50 through 1/31, $35 through 9/30, $40 through 10/22, and $45 through 10/28
More information about this race
See more races in:
1 Mile 5K 10K Half Marathon Marathon Relay Mud & Obstacle Runs Night Races Races for Kids Trail
---
Disclaimer
Notice: Fat at the Finish is a free race listing website serving the Central Illinois area. We are not the organizers or race directors of ANY event. Any questions or concerns regarding the races listed on this website should be directed towards the organizers of the race, of which the contact information can be found at the race's official website or contact information may be listed on this website.
Fat at the Finish Central Illinois races information is subject to change. Please verify all race dates, times, locations, prices, etc. with the official race website, flier or race director. If you would like to promote a central Illinois race on this website, please Submit a Race or email nicole@fatatthefinish.com.
---