December 31, 2017 Start location: Decatur Family YMCA City/State: Decatur, IL
Start time: 1:00 pm Distances & Categories:
---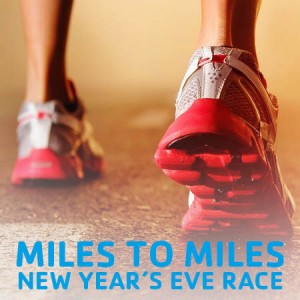 Come help us ring in the new year at this annual New Year's Eve afternoon race! This is the 18th Annual New Year's Eve 5K race/ 2K walk/fun run at 1 pm hosted by the YMCA. The race loops around the neighborhood from the Y to St. John's, around Cancer Care and through Central Illinois Orthopedic to DMH and then it's 2 miles to Miles Chevrolet Nissan and back to the Y.
All participants registered by December 15th are guaranteed a commemorative long-sleeve, dri-fit race shirt. Water available at the turn, refreshments at post-race at the YMCA. Award ceremony to be held following the race. Medals will be given to the top 3 in all age divisions (Child, 13-19, 30-29, 40-49, 50-59, 60+). We will also be recognizing overall top male and female finishers, as well as the final finisher!
5K Trail circles St. Johns, Cancer Care, DMH parking areas, and then down Monroe and Pershing (turning around at Crown Toyota) and back to the Y for the finish. Strollers and dogs are allowed only in the 2K Fun Run (start at back).
Information Number: 217-872-9622 x132 or x146
Entry Fees: 5K $25.00 & 2K $20.00
3 Ways to Register (Open now through Dec 31 at 12:15PM)
At the YMCA in person
Mail registration form with check to 220 W. McKinley Ave Decatur, IL 62526
Online at decaturymca.org
Visit the Decatur YMCA Website or call 217-872-9622 for more information.
See more races in:
1 Mile 5K 10K Half Marathon Marathon Relay Mud & Obstacle Runs Night Races Races for Kids Trail
---
---
Disclaimer
Notice: Fat at the Finish is a free race listing website serving the Central Illinois area. We are not the organizers or race directors of ANY event. Any questions or concerns regarding the races listed on this website should be directed towards the organizers of the race, of which the contact information can be found at the race's official website or contact information may be listed on this website.
Fat at the Finish Central Illinois races information is subject to change. Please verify all race dates, times, locations, prices, etc. with the official race website, flier or race director. If you would like to promote a central Illinois race on this website, please Submit a Race or email nicole@fatatthefinish.com.
---