I'm very excited to announce that I am hosting a weight loss competition in 2012! If you're looking for some motivation to shed some pounds, this is it — and the winner is going to get an awesome cash prize!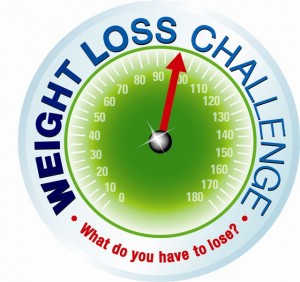 Literally anyone can join, we have people already joining from all around the U.S. We are keeping in contact and checking in with each other via a Facebook group.
There are no restrictions to how you lose the weight, but please try to use healthy methods of diet & exercise.
Here's how it works:
Start date: January 1, 2012
End date:  September 1, 2012
Cost: $25 entry fee
1st Place: Winner takes all – winner gets all participants entry fee money! The more people we have, the bigger the "pot" will be! The winner will be determined by the highest percentage of weight loss from Jan 1 – Sept 1, 2012. Current prize is over $500!
Your first weigh-in: Please weigh in when you first wake up in the morning, after using the bathroom, and on an empty stomach.  Take a photo of the scale – your feet must be in the photo! You do not have to show this photo to anyone but if you win, you may be required to show a photo of the scale on day 1 vs last day to verify your win.
Joining Late: If you are joining the competition late, you will not be considered "entered" until your entry fee is processed. Your starting weight will be the amount you weigh on the day your entry fee is processed.
How to Enter: $25 Entry fee is due before Jan. 31, 2012. If turned in after Jan. 31, see the "joining late" section. Please contact Nicole for instructions on submitting your payment.
Checking In: Please join our Facebook Group for more information and to check in with progress throughout the competition! No progress reports are necessary.