July 8, 2017 Start location: Green Gables City/State: Hudson, IL
Start time: 6:00 pm Distance(s):
---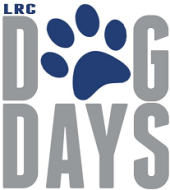 Course
A portion of Lake Bloomington's Inner-Loop with a start and finish next to Green Gables
Splits given at miles 1 and 2
2 Water Stops
Asphalt Roads-Use Caution
Start Time: 6:00pm CDT
Price: $25.00 Race Fee
Registration: Price increases to $30.00 after July 6, 2017 at 11:59pm CDT
The course is out and back. It starts near the same starting line as the Lake Run Loop and the Chilly Chili run and heads south. The course goes north on the Loop at the Carver's corner four-way stop and a ½ mile into the loop, runners make a turnaround at a cone. The first mile is a fast and downhill, the middle mile has rolling hills and the last mile is a gradual ascend.
Each year the race has featured nicely designed quality shirts. Awards for the race are the famous "dog trophies". The Dog Days race has experienced tremendous growth in the last four years, despite race time temperatures usually around 90 degrees.
More information
Race Website: lakerunclub.org
See more races in:
1 Mile 5K 10K Half Marathon Marathon Relay Mud & Obstacle Runs Night Races Races for Kids Trail
---
Disclaimer
Notice: Fat at the Finish is a free race listing website serving the Central Illinois area. We are not the organizers or race directors of ANY event. Any questions or concerns regarding the races listed on this website should be directed towards the organizers of the race, of which the contact information can be found at the race's official website or contact information may be listed on this website.
Fat at the Finish Central Illinois races information is subject to change. Please verify all race dates, times, locations, prices, etc. with the official race website, flier or race director. If you would like to promote a central Illinois race on this website, please Submit a Race or email nicole@fatatthefinish.com.
---