What is "Fat at the Finish"?
Fat at the Finish started as the blog of Nicole Heath, a lifelong fat girl now crossing finish lines.  This website allowed me to share my experiences with successes and failures of dieting and exercise and helped me to stay motivated to work hard towards my goals.
Fat at the Finish evolved into a website that I felt my community needed, a hub of information on local races in Central Illinois. This website serves as a place to easily locate and register for 5k and 10k running races, half and full marathons, youth runs, trail runs and more in Decatur, Bloomington, Springfield, Champaign, Peoria and everywhere in between in the Central IL area.
If you would like your race promoted on this website (it's free!), submit a central Illinois race here.
Who is Nicole?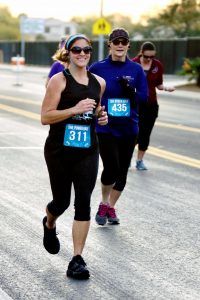 On April 12, 2010 I made the decision to starting dieting again. Only this time, I made the promise to myself that I'd be super dedicated. I'm not going to quit. I'm not going to gain weight back.
I started out just walking what I could and progressed up to walking about 3 miles a day. Then I started running small intervals while on my walks until I was able to run consistent intervals of run/walk. I told myself I would not say "no" to anything. I signed up for races, went hiking, did mud obstacles, and trail runs. I have now completed about 200 races and counting! I enjoy doing just about anything active and being outside.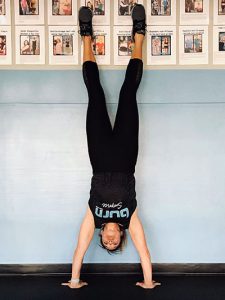 To stay motivated, I continue to connect with fellow runners online and encourage family and friends to participate in races with me throughout the year. I am nearly finished with my goal of finishing a half marathon in all 50 U.S. States. I am also a huge fan of Burn Boot Camp for all my cross-training and strength building!
Changing my lifestyle and a love for exercise inspired me to take my passions to the next level. I wanted to inspire others to change their life for the better. In 2012, I became certified as a Personal Trainer through NCSF and an RRCA Running Coach.
In 2016, I relocated to Arizona, but my passion for Central Illinois races remains the same and I still enjoy keeping up the Fat at the Finish website and, of course, running races when I come back to visit! I am happy to *finally* say that I have reached my healthy goal weight through patience, hard work, and guidance from the Weight Watchers program.