June 9, 2018 Start location: Eureka Lake Pavilion City/State: Eurkea, IL
Start time: 7:30 am Distances & Categories:
---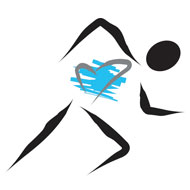 Join us for a leisurely 2 mile walk on a flat surface around Eureka Lake or enter into one of our two challenging and competitive races. Our race course is beautiful; going through the woodlands along Eureka Lake and through local subdivisions. Both 5K and 10K Distance available. The course is mostly flat with a couple of significant hills ascending Eureka Lake dam. All proceeds go to Heartline, a county crisis resource center and Heart House, a homeless shelter and safe haven for victims of domestic abuse.
Entry Fee: $25.00 (registered by 5/10/2018) $30.00 (registered after 5/10/2018)
Registration includes: one custom t-shirt, free continental breakfast, free messages, home-baked cookies, and door prizes.
Packet pick up available Friday evening from 6:30- 7:30 pm at the lake pavilion. Registration and packet pick up from 6:15- 7:00 am for the run the morning of the race and again from 7:30-8:15 am for the walk.
$50.00 gift certificates to male and female overall winners, medallions awarded to top three male and female finishers in every age group for the runners.
See more races in:
1 Mile 5K 10K Half Marathon Marathon Relay Mud & Obstacle Runs Night Races Races for Kids Trail
---
---
Disclaimer
Notice: Fat at the Finish is a free race listing website serving the Central Illinois area. We are not the organizers or race directors of ANY event. Any questions or concerns regarding the races listed on this website should be directed towards the organizers of the race, of which the contact information can be found at the race's official website or contact information may be listed on this website.
Fat at the Finish Central Illinois races information is subject to change. Please verify all race dates, times, locations, prices, etc. with the official race website, flier or race director. If you would like to promote a central Illinois race on this website, please Submit a Race or email nicole@fatatthefinish.com.
Fat at the Finish uses Google Ads and Affiliate Links from Active.com. Visit Google's Privacy & Terms and Active.com's Privacy Rights to see how these sites use your information.
---