November 4, 2017 Start location: Lincoln Land Community College City/State: Springfield, IL
Start time: 10:00 am Distances & Categories:
---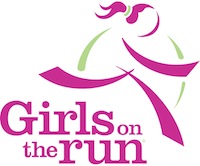 At the end of a 10-week Girls on the Run training season, the participants in the Girls on the Run program in Central Illinois will participate in a community 5k event. This celebratory, non-competitive event is the culminating experience within the GOTR curriculum. Girls set running goals over the course of the program, which helps prepare them for the final event. Completing the 5k gives the girls a tangible understanding of the confidence that comes through accomplishment as well as a framework for setting and achieving life goals. Crossing the finish line is a defining moment when participants realize that even the seemingly impossible IS possible.
Parents, siblings, family, and friends are encouraged to register for the 5k and run/walk with these girls to celebrate reaching their goals.
More information >> www.gotrcentralillinois.org
See more races in:
1 Mile 5K 10K Half Marathon Marathon Relay Mud & Obstacle Runs Night Races Races for Kids Trail
---
---
Disclaimer
Notice: Fat at the Finish is a free race listing website serving the Central Illinois area. We are not the organizers or race directors of ANY event. Any questions or concerns regarding the races listed on this website should be directed towards the organizers of the race, of which the contact information can be found at the race's official website or contact information may be listed on this website.
Fat at the Finish Central Illinois races information is subject to change. Please verify all race dates, times, locations, prices, etc. with the official race website, flier or race director. If you would like to promote a central Illinois race on this website, please Submit a Race or email nicole@fatatthefinish.com.
---