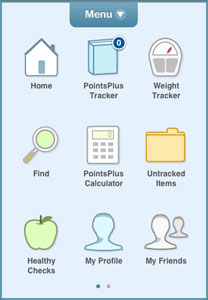 Miles for 3/5/11: 1 mile
Total Miles: 21 miles
Today Chris & I went to the DISC to do some walking around the track. We only walked for 1 mile because I am still resting myself after the half marathon. I am going to start running again on Monday.
This morning, I decided to sign up for Weight Watchers again. I haven't gained any weight from the point that I started slacking off this fall, but I don't want to start gaining weight either.
Since I got an iPhone for Valentine's Day, I downloaded the Weight Watchers app and re-activated my Weight Watchers subscription. The app makes things much more convenient for sticking to the diet. I can look up foods & recipes, track my points, calculate points, and even create a grocery list.
So I sat with my phone in front of the food cabinet and fridge with a permanent marker and calculated & marked the point values on the packaging of all the food we have. I like having the points values in big, black numbers on all my foods. This way I don't have to calculate something every time I want to eat.
Weight Watchers changed their system since the last time I was doing the diet. It seems like they are really focusing on carbs this time. Before, it was the fiber count that would make the points fluctuate alot but those don't seem to sway the numbers much anymore.
The good thing is that most fruits and veggies are zero points. So after I ran out of points after dinner tonight, I had an orange. I'm still a little hungry, but I have to remember that the first week or so is the hardest.
So here we go! Hopefully I'll lose some more weight! :)