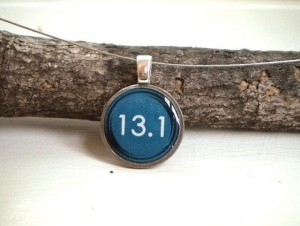 Oh gosh, I must be absolutely crazy. I haven't done my first half-marathon yet but I just signed myself up for a second!! I guess if I die during the first one then I won't have to do the second, right? I mean, I can't even run 3 miles without stopping and I haven't ever ran/walked more than 4 miles. Against the sane portion of my mind's best judgment, I registered for the Illinois Half Marathon in Champaign, IL which will be on Saturday, April 30, 2011.
There was a portion on the registration form that asked why I was doing the Illinois Half Marathon. My first thought was, "because I'm crazy?". Then I thought, maybe it's to stay in shape and lose weight. That was the reason I started Weight Watchers in April 2010 and started walking. And it's more or less worked so far, though it's still a work in progress ;)  But I guess that's not the reason I'm pushing myself to this extreme.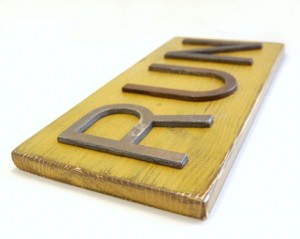 So I guess signed up for this one for a few reasons. Most importantly, I think I need to always have a running event scheduled in my future. I think this is what keeps me motivated to not revert back to my days of eating wrong and being lazy. It keeps me responsible for not quitting.
Second, I think this is a race that my friends can join me in since it is local. I've been training with my friend Amanda and she's not able to go to Florida with me for the Princess in Feb., so hopefully she'll sign up for this one.
Finally, I think that maybe, for me, these races are not really about the day of the race but the journey of getting there. Think of how many miles I'm going to cover while training for these two half marathons! Way more than actual race day. It's a hobby, something to do and something to look forward to. It gives me a reason to spend more time with my running friends. It breaks the monotony of wake up, go to work, come home, watch tv, go to bed, repeat. It's testing my limits and is rewarding in the end (though it may not seem like it during the run!).
I'm glad that I have talked my panicked, "are you crazy?!" side of my mind into agreeing with my "this is good for you in many ways" side of my mind.
Support Art! 13.1 Necklace from Resonates' Etsy Shop. RUN sign from OldNewAgain's Etsy Shop.