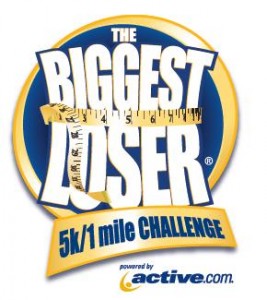 (from active.com) NBC's "The Biggest Loser" and The Active Network, Inc.'s Active.com announced the launch of The Biggest Loser Event Challenge, a series of nationwide 5K and one-mile events powered by Active.com and designed to inspire Americans of all fitness levels to get moving. The first Biggest Loser Event Challenge will take place on September 25, 2010 in Myrtle Beach, South Carolina with 16 more events to be announced for 2011.
I think this would be lots of fun! I hope it'd either come to Chicago, St. Louis, or Indianapolis or somewhere in between those lol. I'd do this 5k… and it's pretty cheap for such a big event. The SC one is $25. I'll keep an eye out for any future dates they post.
You can get more information or register for the Myrtle Beach 5k at biggestloser.com.