November 7, 2021 Start location: Dodd's Park 4-Plex City/State: Champaign, IL
Start time: 9:00 am Distances & Categories:
---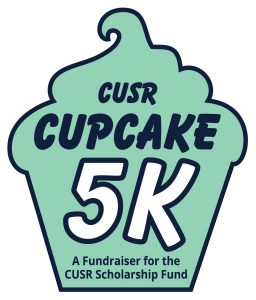 Online Registration
What's better than a cupcake with friends? Or a fundraiser that supports kids and adults with disabilities who just want to have fun? Why not have both! The CUSR Cupcake 5K is going to be one sweet time! This is a timed, accessible race ending with a delicious cupcake.
Funds raised will go into the Champaign-Urbana Special Recreation's scholarship fund, which supports individuals who need financial support to access CUSR programs and services. Runners, walkers, and registrants who may use a wheelchair are welcome. All registrants must provide a valid email address in order to receive crucial pre-race information. Updated information will also be posted on CUSR's Facebook page.
Fee: $25
More information at www.cuspecialrecreation.com
See more races in:
1 Mile 5K 10K Half Marathon Marathon Relay Mud & Obstacle Runs Night Races Races for Kids Trail
---
Disclaimer
Notice: Fat at the Finish is a free race listing website serving the Central Illinois area. We are not the organizers or race directors of ANY event. Any questions or concerns regarding the races listed on this website should be directed towards the organizers of the race, of which the contact information can be found at the race's official website or contact information may be listed on this website.
Fat at the Finish Central Illinois races information is subject to change. Please verify all race dates, times, locations, prices, etc. with the official race website, flier or race director. If you would like to promote a central Illinois race on this website, please Submit a Race or email nicole@fatatthefinish.com.
Fat at the Finish uses Google Ads and Affiliate Links from Active.com. Visit Google's Privacy & Terms and Active.com's Privacy Rights to see how these sites use your information.
---