Race Date: May 6, 2023
Start Time: 8:00 am
Race Start Location (may be approximate):
Forest Preserve Park, Monticello, IL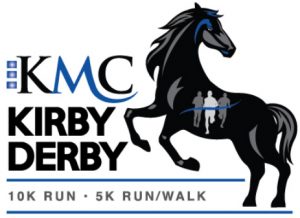 Online Registration 
The Kirby Derby is a family friendly 5K Run/Walk and a 10K Run, along with a FREE Kids' Race. Participating in the Kirby Derby is a great way to maintain a healthy and active lifestyle while having fun. All the proceeds go to the development of the Wellness Trail provided by the Kirby Foundation. For more information and online registration, click on the link above.
Additional race information can be found at https://www.kirbyhealth.org/kirby-derby/.