Race Date: September 28, 2019
Start Time: 10:00 am
Race Start Location (may be approximate):
Farmdale Reservoir, East Peoria, IL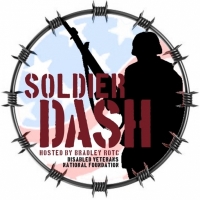 The Soldier Dash is a 5k obstacle race. The 2018 race will be held at Farmdale Reservoir. Participants will complete a variety of obstacles including by not limited to low crawls, wall vaults, and body weight exercises. Proceeds of this event benefit The Military Leadership Training Association at Bradley University and the Disabled Veterans National Foundation.
More information available at thesoldierdash.wix.com/thesoldierdash or the Facebook page.