October 12, 2019 Start location: Lodge Park City/State: Monticello, IL
Start time: 8:30 am Distances & Categories:
---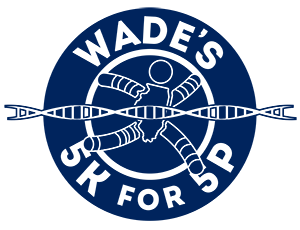 Race Registration
Wade's 5K for 5P- is an annual running and walking fundraising event that supports Wade Jones and other local children with Cri du Chat (5P-) and the 5P Minus Society.
5P- Syndrome is a rare genetic disorder that affects 1 in every 50,000 births. Wade is 3 yrs old, lives in Monticello and was diagnosed with 5P- when he was 4 months.
The proceeds from this event will assist the 5P Minus Society in spreading awareness and education to affected families and their service providers. Locally, a portion of the proceeds will also assist Wade and others with ongoing therapy and educational needs as well as provide an avenue for families to connect and encourage other 5P- families.
More information and registration at www.wades5kfor5p.com
See more races in:
1 Mile 5K 10K Half Marathon Marathon Relay Mud & Obstacle Runs Night Races Races for Kids Trail
---
Disclaimer
Notice: Fat at the Finish is a free race listing website serving the Central Illinois area. We are not the organizers or race directors of ANY event. Any questions or concerns regarding the races listed on this website should be directed towards the organizers of the race, of which the contact information can be found at the race's official website or contact information may be listed on this website.
Fat at the Finish Central Illinois races information is subject to change. Please verify all race dates, times, locations, prices, etc. with the official race website, flier or race director. If you would like to promote a central Illinois race on this website, please Submit a Race or email nicole@fatatthefinish.com.
Fat at the Finish uses Google Ads and Affiliate Links from Active.com. Visit Google's Privacy & Terms and Active.com's Privacy Rights to see how these sites use your information.
---