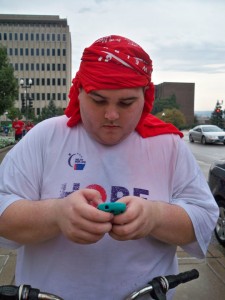 Bremer Jewelry is hosting a "Race for the Rock" event in central Illinois! This Diamond Dash will take place in the city of Bloomington, IL on October 9, 2010. Register for Race for the Rock here.
Chris & I participated in the Peoria Race for the Rock on September 18, 2010. We did quite a bit of online studying the week of and on-location studying the night before to get familiar with the area. Without knowing the locations/landmarks that we'd be visiting, this studying didn't give us a big leg-up on the race. Here's some tips that will hopefully make your "Race for the Rock" go more smoothly.
In this high-tech treasure hunt, all of the locations and challenges will be delivered via iPhone/Android application or text message right to your cell phone! Any cell phone, any model, on any carrier can play! And playing is totally FREE! However, spots are limited and you must win a spot to participate.
Race for the Rock Tips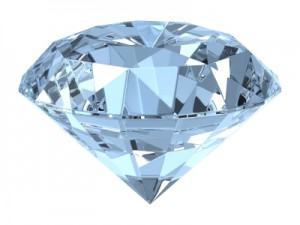 The ring isn't actually hidden. I don't know why they claim it is. It's not sitting in a tree somewhere for someone to stumble upon. You are texted destinations to answer a question about, you travel to that destination, you text in an answer (you get 3 tries), you get points for each correct answer. The team with the most points at the end of 2 hours wins! They give the ring to the winning team at the after party.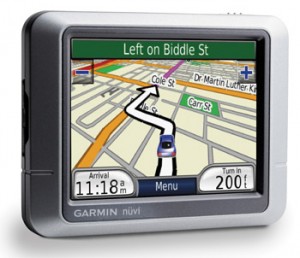 Know your way around the city! The race spans approximately 6 blocks square from the starting point of the race. Take some time to drive around the city before the race starts and have some kind of GPS system (either on your phone or a separate device). If you know the streets well enough, you will save time by not having to enter it into a GPS unit.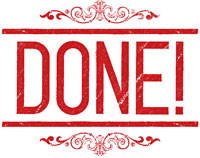 Don't Send Done! Don't hold me to this, but at the Peoria race, the instruction card said to submit the word "Done" through your phone when you were finished with each challenge (I was using SMS, not the App.).  Every time we submitted "done", it counted it towards one of our answers! So don't send in the word "done". On this note, you get 3 tries to answer every question. If you don't get it in 3 tries, you forgo the points and move on to the next challenge.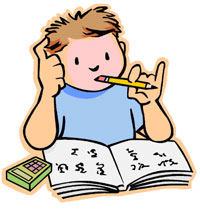 You really can't study. The questions are so obscure that even if you look at landmarks and know a little about them, you aren't going to know an answer without visiting that location. Some challenges are word puzzles (like "how many times can you spell Bremer in the sentence engraved on this statue?") and most are little details on the outside of buildings (like "what is written on the flag on this building", "what color is…", etc.). Also having a person at home near a computer is probably helpful, but didn't help us in Peoria's Race for the Rock. The questions were too odd to be on any website.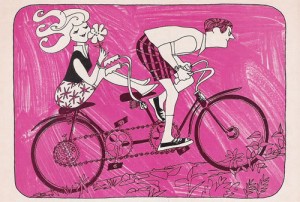 Bring a bike!! Unless you can run faster and longer than you could pedal a bike, I would not recommend choosing to run/walk this race at all. Like I said, the race will take place in approximately a 6 block radius (maybe more) over 2 hours and you'll be going back and forth to all different locations.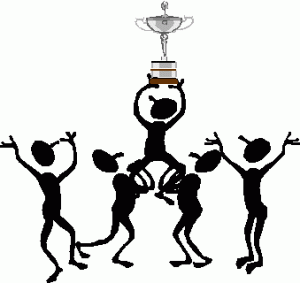 Don't expect to win. There's hundreds of people at these events and only one team is going to win (though there are some runner-up prizes). And it seems like teams of 2 men usually win too. Some people cheat. Some people drive in cars. Some people have more than 2 people working for their team. So if you're that hard-up for a $12,000 ring, you might want to find a different race. But if you're looking for a physically and mentally challenging, 2 hour bonding experience with a friend our your partner, DO IT!
Bring a camera. Take lots of pictures. Have fun and don't stress out.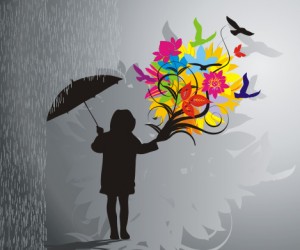 Know the weather forecast. In Peoria, it stormed. Hard. This is a technology-based event. Did you know that electronics don't mix well with downpours? Chris's Blackberry Storm (aptly named)  found out the hard way. Let's just say that Blackberry is no more. My camera barely survived. Bring lots of ziplock bags if there's rain in the forecast. Bring a pen & pencil too.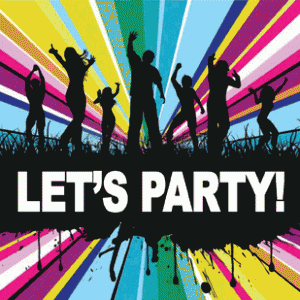 A bonus? We didn't know that there would be free t-shirts from the event and a pretty good after party with door prizes, games, and free food! Bring some money or a card to buy additional food and/or drinks though.
So, if you're planning on doing the Bloomington Race for the Rock, good luck! Hope this information will help you prepare for it. Have fun!