Did you know that Macon County, IL has the highest obesity rates of any other county in Illinois?
The Obesity Prevention Coalition is working hard to fix this problem in our community by offering the Macon County Wellness Challenge.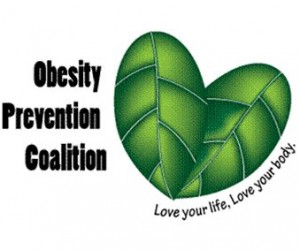 The Wellness Challenge is a free, flexible, 10-week team based physical activity and nutrition program that utilizes the American Cancer Society's Active for Life Online platform. The program is designed to promote regular and sustainable physical activity, health awareness, and the maintenance of healthy behavior.
Participants set their own goals based upon how active they already are or would like to be. Plus, they benefit from the social support of belonging to a team. In addition, all participants will receive weekly motivational emails and e-newsletters.
The Wellness Challenge is open to all who reside or work in Macon County, IL. Teams can be made up of families, friends, co-workers, church members, or from community organizations. This program is appropriate for all ages, and children should be encouraged to participate. There is no limit to the number of people that can be on a team and you can have as many teams from your organization as you would like. Prizes will be awarded for the top teams in the
following categories: top workplace team, top faith-based team, top school team, and top community team.
Points
Points are awarded based upon the amount of physical activity that is completed. Each minute of exercise counts as one point for the participant. In addition, participants receive 5 bonus points daily for eating at least 5 servings
of fruits and vegetables and 5 bonus points for drinking 48-64 ounces of water each day. At the end of the challenge, prizes will be awarded according to each team's average points.
Each team member is responsible for recording his/her own points on their website. After registering your team, you will send out invitations via email to your team members who will then sign up on the Macon County Wellness Challenge Active for Life website. Each team member will have a weekly points
log to keep track of their physical activity and bonus points. In addition, every participant will have an optional food/beverage tracker and weight tool available on their dashboard.
How to Sign Up
The Wellness Challenge will run from March 12- May 20. Team registration will begin on February 13th and continue until March 20th. To be on my team, representing the group of Relay For Life of Macon County, just click this link — http://www.activeforlife.org/Default.aspx?invite=93c82205-7a08-48d8-8fbf-854ce1600ed4
For more information about this challenge or how to create your own team, view the challenge brochure or contact Carrie Newman at carrie.newman@cancer.org.