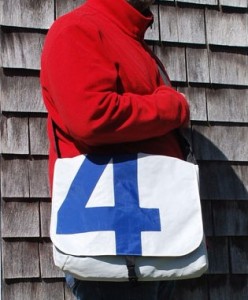 Wow, I can't believe that I'm starting week 4 of training! It seems like yesterday that I was trying to convince myself that I really need to start training for this thing before I'm running out of time. The way it should play out now, I will have about a month and a half between when the training schedule ends and when the half marathon is. I planned on using this time to work on my pace/time and if I get behind at any point, make up time.
I've been doing most of this training schedule with my friend, Amanda. Though I'm still trying to get her to do the long run on Saturdays with me. I'm also trying to convince her to do the Illinois 1/2 Marathon with me in April in Champaign, IL. I think week 4 is the point in which we're both starting to notice our bodies rebelling against this running stuff. My right knee has been giving me trouble and her shins are killing her.
I've been noticing huge improvements every day that we run. Last week, we graduated from wishing we could uphold a constant run/walk ratio to actually doing it. This week, it hasn't really been a struggle to keep the run/walk ratio like it was last week. I'd like to be able to run 2 min/walk 1 min the entire time but right now we do about a mile of 2/1 then do the rest 1/1. We'll get there. I haven't been breathing as hard. The weather has been nice too. We've also gotten much faster. We compared our mile times and total distance per run sessions from day-to-day and we've really improved. Things like lap time, distance, and pace are really starting to mean something to me.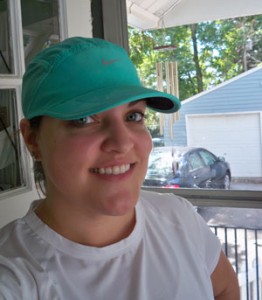 Saturday, I ran the farthest distance I've EVER gone, walking or running, at 4.45 miles in 1 hr, 7 min!
I also invested in a running hat that I got at the Springfield Running Center. I should have gotten one long ago, as I kept sweating into my eyes. Plus it's my favorite color :)
So as for the rest of week 4 here, I'll be running with the Shoreline Squad on Wednesday. It's our second to last run before the big race that we've been meeting once a week to train for since June. The course has a lot of hills but I think I can handle them. Amanda & I ran all the big hills at Fairview Park this morning. My goal for the Shoreline was to be able to run the whole thing without walking, but I don't think that's an attainable goal right now. We'll see.
I'm also going to do the Fido Scurry (formally known as the Furry Scurry) on Saturday, September 11 at Fairview Park. It's a 5K that benefits the local animal shelter.  I'll probably have to run to the race from my house (about 10 min) to complete my 60 min of training for that day.
I think I'm going to start posting my times (when available) so that I can reference them again… which is really the point of these week recap posts – so I can see how far I've come! I'll put them in a separate category. Check out my daily training times, pace per mile, and total mileage plus extra notes about each day. I don't really want anyone to compare themselves to me, for better or for worse. I'm sure that each person's progress, abilities, and goals are different. Posting my daily info is more for me and anyone I'm running with that day to look at our progress compared with the past.
I love comments so leave some!!!
Support Art! "4" messenger bag from reiter8's Etsy store!