Today it seems that with every race registration lies the temptation of signing up for the race challenge that accompanies it. Race challenges have been on the rise in the last few years. Through much internet research, I can't seem to find when these multi-day running events began to appear. However, it all seems to have begun with the innovators themselves – Disney.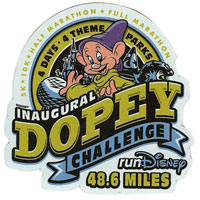 One can spend hundreds of dollars on a single weekend's worth of running events at Disney. Disney began offering the Goofy's Race and a Half Challenge in 2005. The challenge consists of the half marathon on Saturday followed by the full marathon on Sunday. Since the success of the Goofy Challenge, Disney has now added several other multi-race challenges such as the Glass Slipper Challenge, Dopey Challenge, Pixie Dust Challenge, Dumbo Double Dare, Star Wars Rebel Challenge, and of course the Coast to Coast medal, in which participants of a California and Florida Disney race in one calendar year receive an additional special medal.

Following Disney's popular race challenges, other race series have adopted this method. The Rock n' Roll Marathon Series awards participants of more than one of its events Heavy Medals. Rock n' Roll runners can get up to seven additional medals in a year for just competing in more than one event in the series. Rock n' Roll also offers Limited Edition medals for completing a specific pair of races such as 2014's Dallas Duo, Desert Double Down, or Midwest Best, among others.

Another popular challenge is the Flying Pig in Cincinnati, Ohio. The annual May race features a full and half marathon, relay, 10k, 5k, 1 mile, kid's run, and even a run with your dog run. The Skyline Chili 3-Way is a combination of the 5K, 10K, and Half Marathon and the Skyline Chili 4-Way consists of the 5K, 10K, and Full Marathon. However, participants could add in Friday's 1 mile run, which also offers a medal. The 5k and 10k are conveniently spaced apart so one could run them both back-to-back in the same morning.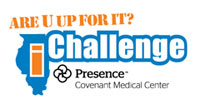 A midwest challenge increasing in popularity is the I-Challenge and Mini I-Challenge of Champaign's Illinois Marathon. The first I-Challenge was held in 2011, after the addition of the 10k. The Mini I-Challenge consists of a Friday night 5k followed by 10k on Saturday morning. The full I-Challenge also includes the half or full marathon on Sunday morning.
These are just a few examples of the growing trend of multi-day endurance race challenges. These may become even more popular as we "crazy runners" crave an even bigger challenge.