November 25, 2017 Start location: River Trail of Illinois City/State: East Peoria, IL
Start time: 8:30 am Distances & Categories:
---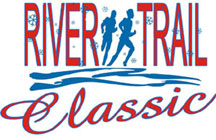 The 28th annual FOLEPI River Trail Classic is an Illinois Valley Striders-sanctioned grand prix event that attracts participants from throughout the country. It is open to men, women and children of all ages. 4-mile competitive run at 9 a.m.; 2-mile non-competitive walk at 8:30 a.m.
Dogs are not allowed on the course.
Those who enter by Nov. 18 will receive a FOLEPI River Trail Classic zip-front hooded sweatshirt, available in sizes small, medium, large and extra-large. Entry fee is $38. Size XX-large is available for an entry fee of $40.
Those registering for the race only can pay the $15 entry fee up to the day of the event.
Awards will be presented for the first overall male and female runners and the first three finishers in each age division. A party will take place after the race.
For more information, call Jim McIntyre, (309) 253-2420.
See more races in:
1 Mile 5K 10K Half Marathon Marathon Relay Mud & Obstacle Runs Night Races Races for Kids Trail
---
---
Disclaimer
Notice: Fat at the Finish is a free race listing website serving the Central Illinois area. We are not the organizers or race directors of ANY event. Any questions or concerns regarding the races listed on this website should be directed towards the organizers of the race, of which the contact information can be found at the race's official website or contact information may be listed on this website.
Fat at the Finish Central Illinois races information is subject to change. Please verify all race dates, times, locations, prices, etc. with the official race website, flier or race director. If you would like to promote a central Illinois race on this website, please Submit a Race or email nicole@fatatthefinish.com.
---