November 5, 2017 Start location: Stephens Family YMCA City/State: Champaign, IL
Start time: 11:30 am Distances & Categories:
---
Stephens Family YMCA/Girls on the Run Superhero 5k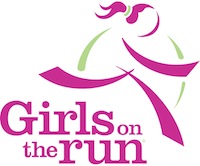 This event is open to the public and we encourage anyone who wants to experience the impact of the Girls on the Run Program to participate or attend. This is a non-competitive, celebration 5k, and times will not be recorded nor posted. Finishers will receive a medal, lots of cheers and the admiration of all the spectators!
Event Itinerary
11:30- Celebration Opens
Music
Bounce houses
Face painting
Hair chalk and braiding
Monical's Pizza
Costume Contest
50/50 Raffle
1:00 p.m. 5k begins
2:00 p.m. Celebration closes
Current Girls on the Run program participants DO NOT need to register for the 5K; their program registration includes their entry into the 5K. For more information, contact Nikki Mercer at nikki.mercer@girlsontherun.org or 217.239.2841.
More information >> www.girlsontherunofchampaigncounty.org
See more races in:
1 Mile 5K 10K Half Marathon Marathon Relay Mud & Obstacle Runs Night Races Races for Kids Trail
---
---
Disclaimer
Notice: Fat at the Finish is a free race listing website serving the Central Illinois area. We are not the organizers or race directors of ANY event. Any questions or concerns regarding the races listed on this website should be directed towards the organizers of the race, of which the contact information can be found at the race's official website or contact information may be listed on this website.
Fat at the Finish Central Illinois races information is subject to change. Please verify all race dates, times, locations, prices, etc. with the official race website, flier or race director. If you would like to promote a central Illinois race on this website, please Submit a Race or email nicole@fatatthefinish.com.
---