September 15, 2018 Start location: Prairie Vista Golf Course City/State: Bloomington, IL
Start time: 8:00 pm Distances & Categories:
---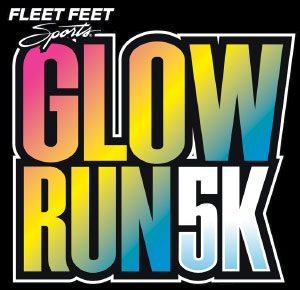 The Fleet Feet Sports Glow Run 5K is a fun event for runners and walkers of all ages with all race proceeds to benefit St. Jude. This is a unique opportunity to run on a golf course at night. Race route is one loop on rolling hills through Prairie Vista Golf Course on the golf cart path. All participants will receive a t-shirt and glow sticks and are encouraged to wear reflective gear and lights, including a head lamp or flashlight. Race starts at 8pm and a fun post-race party will follow the awards presentation.  We'll have adult refreshments for those 21 and older and Noodles and Co. will provide salad, pasta, bread and dessert.
Packet-pick up is available at Fleet Feet Sports Bloomington from 5 – 7 pm on Friday, September 14 or from 7:00 – 8:00 pm at Prairie Vista Golf Course before the race on Saturday.
Fore more information, visit fleetfeetbloomington.com.
See more races in:
1 Mile 5K 10K Half Marathon Marathon Relay Mud & Obstacle Runs Night Races Races for Kids Trail
---
---
Disclaimer
Notice: Fat at the Finish is a free race listing website serving the Central Illinois area. We are not the organizers or race directors of ANY event. Any questions or concerns regarding the races listed on this website should be directed towards the organizers of the race, of which the contact information can be found at the race's official website or contact information may be listed on this website.
Fat at the Finish Central Illinois races information is subject to change. Please verify all race dates, times, locations, prices, etc. with the official race website, flier or race director. If you would like to promote a central Illinois race on this website, please Submit a Race or email nicole@fatatthefinish.com.
Fat at the Finish uses Google Ads and Affiliate Links from Active.com. Visit Google's Privacy & Terms and Active.com's Privacy Rights to see how these sites use your information.
---