I am excited to announce that I am now a CLIF Bar Ambassador! CLIF Ambassadors is a sponsored athlete program developed for the CLIF brand by the Active network. I am one of only 250 trainers and instructors across the country spreading the word. I can't wait to let you try these amazing products!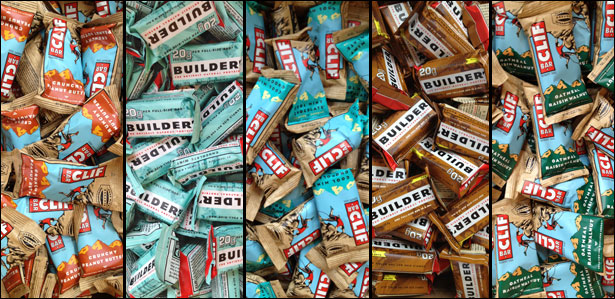 So how can you get your hands on some free CLIF Bar samples and some awesome CLIF Bar swag? All you need to do is join me at a local race, training session, or fitness class in Decatur, Illinois! If you train with a group, let me know and I will arrange to come to one of your training sessions. If you instruct a fitness class or coach others, I will also come!
All I ask is that you let me snap a few photos of you and your group enjoying your CLIF Bars. Supplies are limited, so sessions will be scheduled first come, first served.
To read more about CLIF Bars, visit their website or Like them on Facebook!
CLIF Product Information
History: In 1990, Gary Erickson set off on a one-day, 175-mile bicycle ride with his buddy Jay. As usual, he packed six energy bars from the only energy bar on the market at the time. Halfway through the day, Gary realized he simply couldn't eat another bar. Then and there, at a moment we now call "the epiphany," the inspiration for CLIF BAR was born.
Products
CLIF Bar: CLIF Bars are 70% organic and come loaded with 23 vitamins and minerals, which makes them the ideal nutrition for athletes. Whether you're riding your bike or exploring a new trail, CLIF bar is crafted to sustain energy for your next adventure.
CLIF Builder's Bars: CLIF Builder's bar is the protein bar that works as hard as you do. We only use ingredients that help to build and repair muscle – so you can get the most out of your workout. Builder's is crafted with the best carbohydrates and protein, and no hydrogenated oils, trans fats, artificial sweeteners, sugar alcohols or GMO's.