Sign up for the Springfield Marathon training program.  The program in Springfield, IL will be running full, half and 10k training programs.  18 weeks for the marathon, 16 weeks for the half marathon and 10 weeks for the 10k.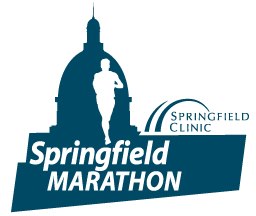 This is a full and half marathon training program for the Springfield Marathon and Half Marathon. If you are planning to do other races you can still participate and modify as needed .
The program for the full marathon starts June 15th and the program for the half marathon starts July 13th.
The training program includes:
18 week marathon training program or a 14 week half-marathon training program for beginners and intermediate runners
Stride analysis and exercises to practice proper stride technique
A gender specific technical training shirt
1 weekday training run and 1 weekend long run (you are on your own for additional runs)
Fresh spring water and Gatorade at all training sessions
Guaranteed early bird registration rate for marathon ($75) and half-marathon ($50)
For more information about the Springfield Marathon and it's races, visit springfieldmarathon.net